Scheduling tools
Remote Meetings: How to Book a Meeting & Run It
In this post, we cover the most common types of remote meetings, their benefits, and the steps to book a remote meeting using Taggg.
---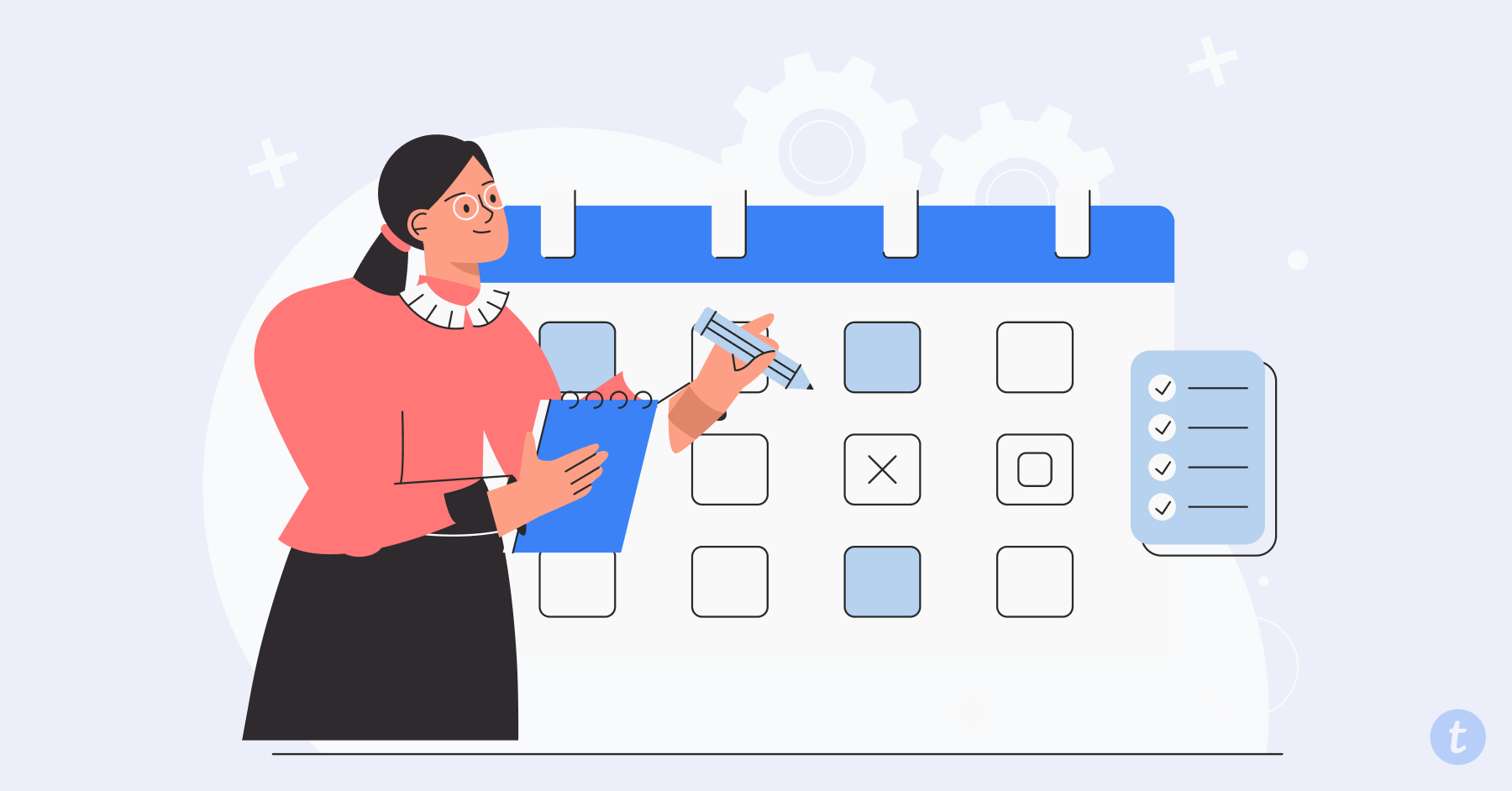 For busy professionals, remote meetings can be a great way to get work done. They offer many benefits, such as reduced distractions and more flexibility. In this post, we'll explore these benefits of remote meetings a little more in depth. We'll also share the step by step instructions for how to book with the best remote meetings booking software on the market.
What Are Remote Meetings?
Remote meetings are a great way to connect with people who are located far away. By using technology, people can attend meetings without having to be in the same room. This is a great way for people who are traveling or working from home to stay connected with their team. There are many different types of remote meeting software that can be used. Though are preferred software for booking remote meetings is Taggg, some of the other popular software options include Calendly, Doodle, and GoToMeeting.
To book a remote meeting, you'll typically follow these steps:
Determine the purpose of the meeting.
Decide on the time, and the manner in which it will be held (i.e. via Zoom, Skype or some other digital meeting software).
Choose participants and prepare materials.
Confirm the meeting date and time with all participants via a bookings calendar.
Have the meeting, and follow up after with meeting notes
Remote meetings can be used for a variety of purposes. They can be used for business meetings, team meetings, training sessions, team audits, and so much more. The best part is that they are affordable and easy to set up. All you need is a computer or mobile device with internet access and a webcam.
What Are The Most Common Types of Remote Meetings?
Teleconferencing:

Typically done by phone, but can also be done over a VoIP phone system like Ring4. Teleconferencing remote meetings allow you to hear other participants, but not see them. While there is typically one person in charge of running or leading the meeting, all participants can usually ask questions, discuss ideas, and engage with each other.
Video conference: These remote meetings are usually held via a platform like Zoom and allow you to both see and hear your meeting participants. Like teleconference remote meetings, video conferences usually encourage collaboration and discussion with all participants having the ability to ask questions.
Web conference: The main difference between a teleconference or video conference and a web conference is that typically web conferences are hosted by one or more individuals sharing and presenting data to others. Web conferences can be audio, visual, or both, but in these remote meetings, the participants are primarily there to listen, not engage - i.e. they can't ask questions directly.
What are the Benefits of Remote Meetings?
Saves time: With remote meetings, there's no need to book a conference room or event space. As a result, you can save time. No setting up the area, waiting on people to drive to your location and potentially get stuck in traffic, and once you're ready to host the event, you can do so immediately.
Effective to-the-point communication: Unlike an in-person meeting, odds of participants chatting with one another and engaging in small talk or conversations that are out of scope of the meeting are usually avoided. Once the meeting begins, everyone knows to simply listen in and engage when requested. This factor also can save a lot of time.
Cost effective: With remote meetings there's no expenses for things like gas, tolls or parking. There's also no need to buy the doughnuts and coffee for the back of the room. To book a meeting, choosing the right tool will also save you money.
Taggg for example, is free to get started with, and offers plans for individuals and teams at a significantly lower price point than other options on the market. It also saves a lot of time by eliminating the back and forth that occurs in most bookings calendar software by allowing your contacts (i.e. potential meeting participants) to instantly see everyone's availability.
How to Book a Remote Meeting With Taggg
You've heard about our software and decided you need to book a meeting with Taggg. What's next? Our easy-to-use online booking system makes it simple to find a time that works for you and everyone who will be in attendance without the traditional back and forth so many of us are used to. In this post, we'll give you a step-by-step guide for how to book a meeting with Taggg. It couldn't be easier, so let's get your online booking party started!
Step 1: Sign up for Taggg
Alright, admittedly this one might feel like a no-brainer, but if you don't have an account with us yet, you can create one with just a few clicks. First, click our "Get Started Free" button. Then, choose to continue with Google, Microsoft, or with your email address.
Step 2: Select Your Calendars
With the free account you can connect a single bookings calendar, but with our paid plans you can connect multiple calendars.
Step 3: Set Your Working Hours
Choose the times and days available for people to book a meeting with you. Note - these times and days will not impact any events already scheduled on your calendar.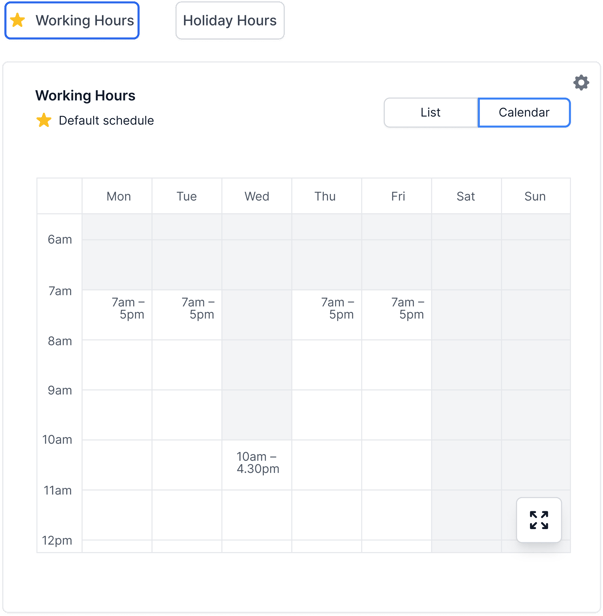 Step 4: Invite Connected Contacts
Connected Contacts are all of the people you want to meet or book a meeting with without the need of a booking link. The people you add to your connected contacts list can include anyone you would like, such as team members, vendors, freelance workers, consultants, etc.,
Click here to learn more about how connections work with Taggg.
Step 5: Book a Meeting!
There are 3 types of meetings you can book. Click through each of them to learn more about them and determine which is best for the meeting you want to book right now:
From here you can either click "New Meeting" in your dashboard, create a bookable link that you can share with others that allows them to choose a date and time to meet with you, or click "Book Now" next to any of your connected contacts.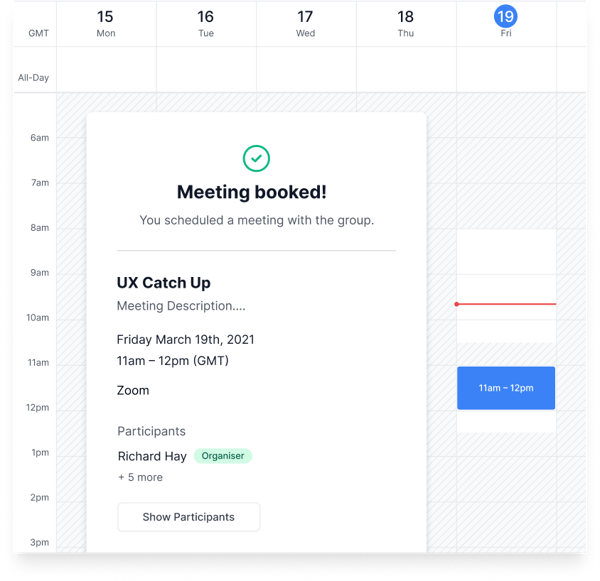 Once you choose your meeting type, you'll be able to see the availability of those people you would like to meet with. If they are available, they will have your meeting added to their calendar and a notification will be sent to them, letting them know how to connect with you. Then, at the time and date of your meeting, you can meet.
It's as simple as that! By following these quick and easy steps, you'll be booking meetings in no time! Ready to create your Taggg account? Get started free now!
---
About the author
Trevor Hatfield is the founder of Inturact and strives to create highly tuned marketing machines for their clients websites, products, and apps. While also constantly keeping up with technology and building a team of multifaceted and dedicated professionals.
LinkedIn
|
Twitter
|
Website
Read more posts by this author.