Comparison
Google Calendar vs Calendly: Compare Their Pricing and Features
Compare Google Calendar vs Calendly's features, price plans, ease of use, and some of the pros and cons of using each one.
---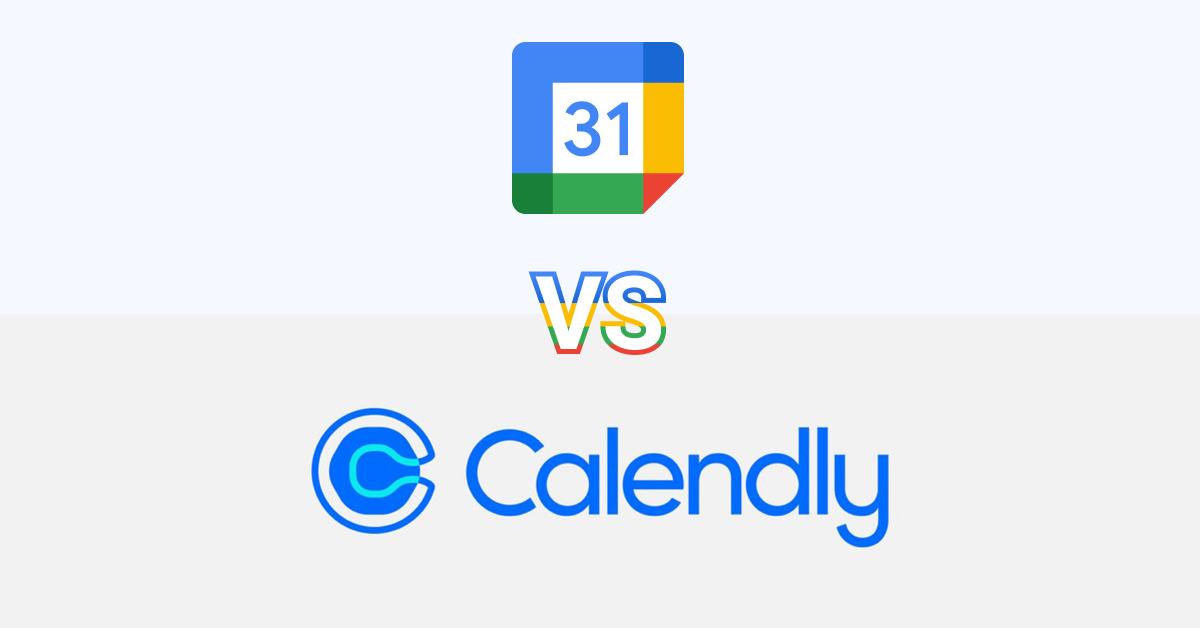 Whether you work with clients or just have internal meetings, you know how frustrating it can be to keep track of your schedule. It also can be annoying when someone schedules an appointment over the phone with you and then doesn't show up at all. This is where online schedulers can come in handy.
Online schedulers like Google Calendar and Calendly give you an interface to schedule appointments quickly and manage your customers efficiently (i.e. they can easily let you know if they need to change times or cancel). You can send invitations, be reminded of meetings at certain times, and/or come back later to reschedule any appointments that did not work out.
While both platforms allow you to manage your meetings, there are some differences. The differences may not seem too huge at first blush, but they will impact how you use them. Let's explore and compare Google Calendar and Calendly's features, price plans, ease of use, and some of the pros and cons of using each one. By the time we're done you might find there is a third alternative you would prefer over both!
Google Calendar vs. Calendly - Who Are They Designed For?
Google Calendar is a platform designed for business and personal use. The business suite of products incorporates many of the tools you're likely already familiar with, such as Google Meet, Google Drive, Forms, Hangouts, and more. If you're an avid user of these tools, Google Calendar is an excellent way to keep track of your work schedule.
Calendly on the other hand, is purely a scheduling platform that doesn't require you to use other platforms to get the most out of it. It was designed for professionals who work with clients, such as realtors or contractors or are self-employed.
Both of these platforms can help you schedule meetings, manage your calendar, and give your clients the ability to manage scheduling their interactions with your business.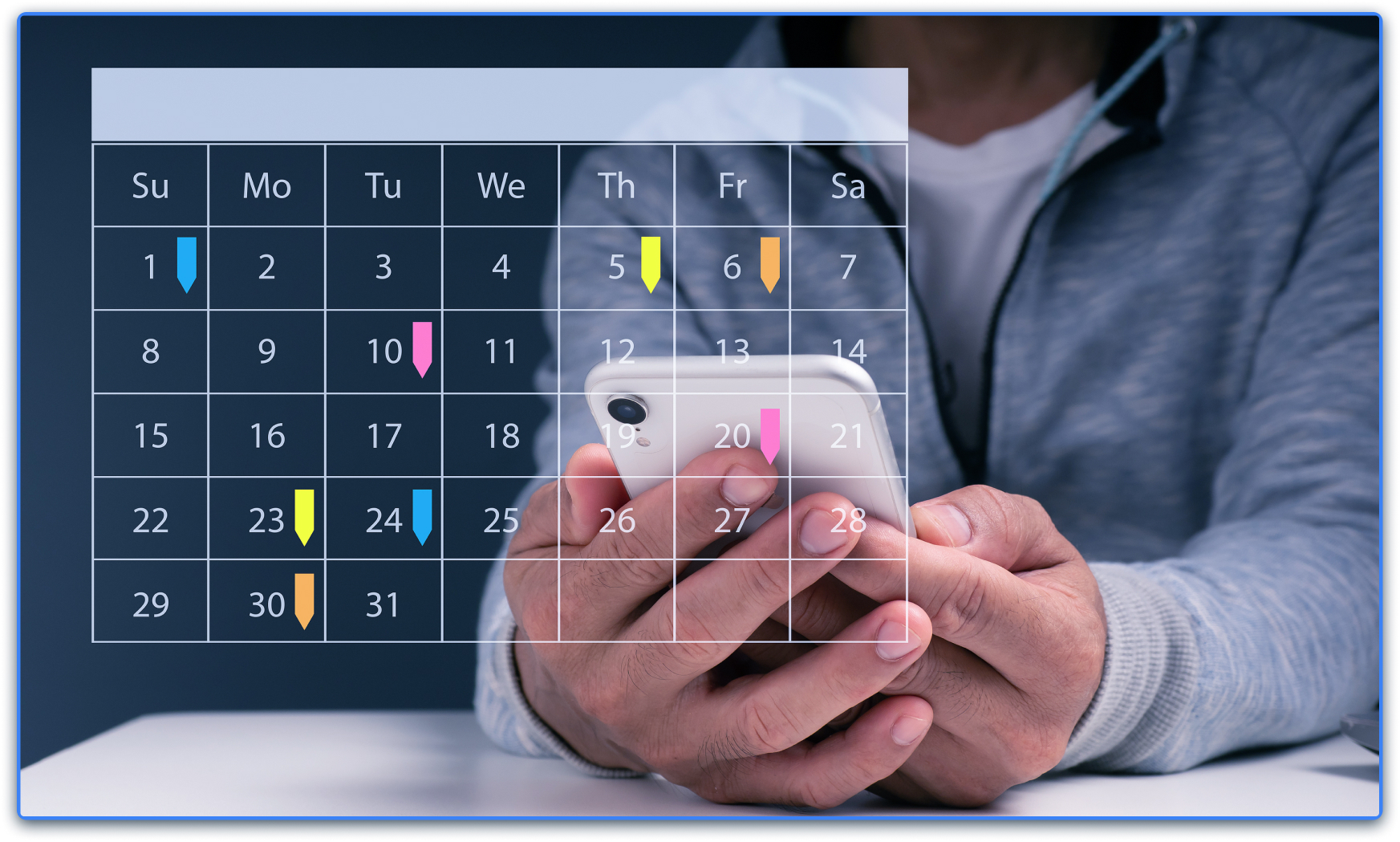 Some things you should keep in mind when choosing a scheduling platform are:
How many people do you need to schedule with at one time?
Do you need a platform integrated into other software you're already using?
What type of client do you work with most often?
What are your scheduling needs?
How much does it cost?
What features do I need or want?
What type of business do I run?
These questions will help you decide which platform will be best for you and your needs.
Key Features of Google Calendar vs. Calendly
When looking into different scheduling platforms, it's important to examine each platform's features. Google Calendar and Calendly have the following features to make scheduling appointments with your clients easier.
Integration - can be integrated into other software programs, such as Gmail or Outlook
Reminders - will send you an email reminder about upcoming meetings
Time Zone support- different time zones can be accommodated
Multi-person scheduler- can schedule appointments with more than one person at a time
Calendly has a few features that Google Calendar does not have.
First, it gives you the ability to not be a Google user. Sometimes people have a hard time going from one platform to another, which can be frustrating. If you are already using Google for other business needs, Calendly gives you the option of not becoming more integrated with Google Workspace if you don't want or need it.
Second, Calendly has customizable booking rules that allow you to set up how people can book appointments with you. You can require people to select a time, only allow them to pick from a specific set of times, or have them choose from a range of dates. This is especially helpful if you have precise times that you are available for meetings.
Third, Calendly offers more integrations to other platforms and tools outside the Google Workspace of products. This includes tools you might already be using, such as Slack or Mailchimp.
The Disadvantages of Both Google Calendar and Calendly
There are some downsides to both platforms, however. Some of these disadvantages apply to one platform and not the other, but it is important to know all of them before choosing what will work for your business.
Google Calendar Downsides
If you are not already using Google Calendar, it can be challenging to get started. It is not a standalone platform and therefore requires you to use other software products from Google to get the most out of it.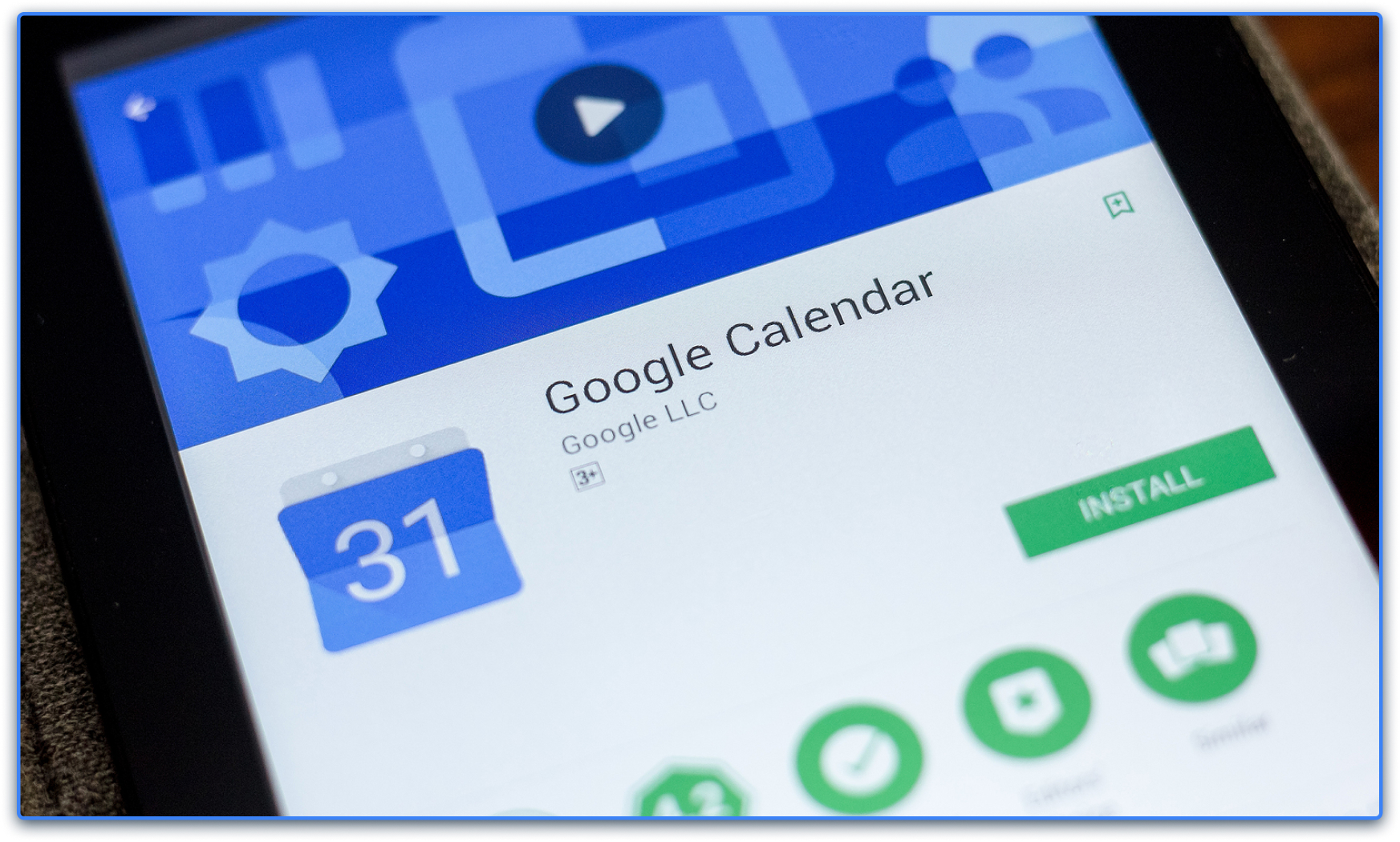 If you don't currently have a Gmail account, you will need to sign up for one to use Google Calendar. While Google seems to play well with other apps for the most part, you might have trouble integrating non-Google products into your workflow.
Calendly Downsides
Calendly is a standalone platform, and therefore, you won't be able to do everything you can do with the Google suite of products. Then again, like Google, you can integrate a myriad of other programs with Calendly for a seamless workflow.
The other significant downside to Calendly, is that the way their plans are set up, you have to go to the highest tier to unlock all of its features. The fees can add up as you grow and scale. Of course, this is also the case with Google Workspace - their fees increase as you add more features as well.
Google Calendar vs. Calendly: Pricing And Plans
When it comes to pricing, Google Calendar and Calendly are relatively comparable. Both offer a free plan as well as paid plans. However, the free plans for Google products are intended for personal use. Appointment slots for booking time are also not available with the free plan.
Google Calendar does not have a paid plan specifically intended for using Google Calendar. Instead, you pay for Google Workspace to gain access to all of the features Google Calendar has.
Google offers three standard paid plans:
Their Business Starter plan for $6 per user, per month
Business Standard plan for $12 per user, per month
The Business Plus plan for $18 per user, per month
Calendly offers four paid plans:
The Essentials plan for $8 per month
The Professional plan for $12 per month
The Teams plan, which starts at $16 per month, and
The Enterprise plan - no public pricing available as this is a custom quote
The main difference in pricing is that to use Google Calendar for business, you'll need to set up a business account that gives you access to other software products from Google. Calendly is really just for meetings.
Which Scheduler Is Right For You?
For quick reference, here's how Google Calendar and Calendly stack up against each other:
| | | |
| --- | --- | --- |
| | | |
| | Google Calendar | Calendly |
| Pricing | Starts at $6/month/user | Starts at $0 |
| Unlimited Meetings | Yes | Yes |
| Connect a single calendar | Yes | Yes |
| Unlimited Connected Contacts | Google Contacts only | No |
| BookNow Meetings | Google Contacts only | No |
| Saved & One-Time Bookable Links | Yes | Yes, for all paid plans |
| Group Meetings | Yes | Yes, polling on the Professional, Teams and Enterprise Plans. Not available on the Basic or Essentials Plans. |
| Automated Group Meetings | Not Available | Not Available |
| Zoom, Google Meet, Ring4 Meeting Integrations | Zoom and Google Meet, yes. Doesn't appear to have a Ring4 integration | Zoom and Google Meet, yes. Doesn't appear to have a Ring4 integration |
| Zapier Integration | Yes | Yes, on the Professional, Teams and Enterprise Plans. Not available on the Basic or Essentials Plans |
Google Calendar and Calendly are both great schedulers but have their own benefits and drawbacks. If you are already using other Google products, Google Calendar is a great option.
On the other hand, if you are looking for a standalone scheduler that is easy to use, and has all of the features you need, then Calendly is a good choice.
If you're looking for another option entirely, we'd like to throw Taggg into the ring for consideration.
What is Taggg?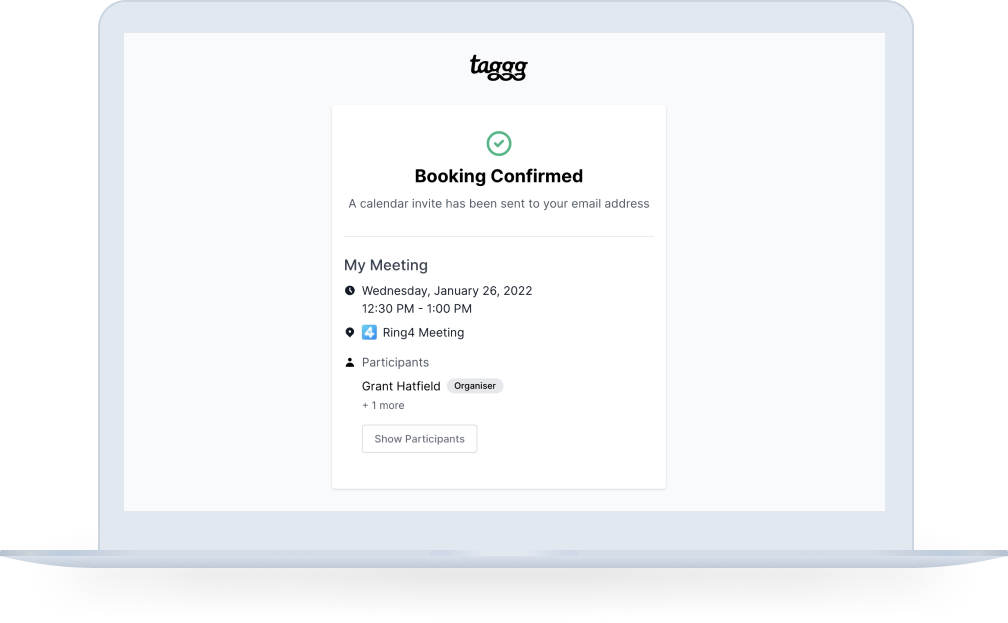 Taggg is an online scheduling platform that allows you to schedule group meetings effortlessly regardless of whether you prefer Google Calendar or Outlook. Taggg provides a more robust platform for solo entrepreneurs and larger teams, and offers integrations with Ring4, Zoom and Zapier.
For small to medium enterprises that are growing and needing more features as their business expands, Calendly may not be the best option. And, for businesses that utilize Microsoft Office products over Google, Google Workspace isn't the best choice either. Taggg offers a plan for everyone, from the brand new user to the business with expanding needs, and doesn't require you to be a Google user.
Overall, Taggg offers a fantastic platform that can help you optimize your scheduling needs and is very affordably priced. Like Calendly, you can get started for free, and paid plans begin at just $6 per month. To unlock all features, Team plans start at just $8 per month. If low prices without skimping on quality or features sounds good to you, check out Taggg for yourself. Get started for free today!
---
About the author
Christina has worked as a content strategist and meeting coordinator in the SaaS space for many years. She has worked with large fortune 500 companies down to small startups and is an expert at keeping teams focused on driving organic growth.
LinkedIn
|
Read more posts by this author.