Scheduling tools
Calendly Pricing - Everything You Wanted to Know (With Pros and Cons)
In this article, we will break down Calendly pricing and features, and we'll cover each plan in detail - what each of its plans offers and what it lacks.
---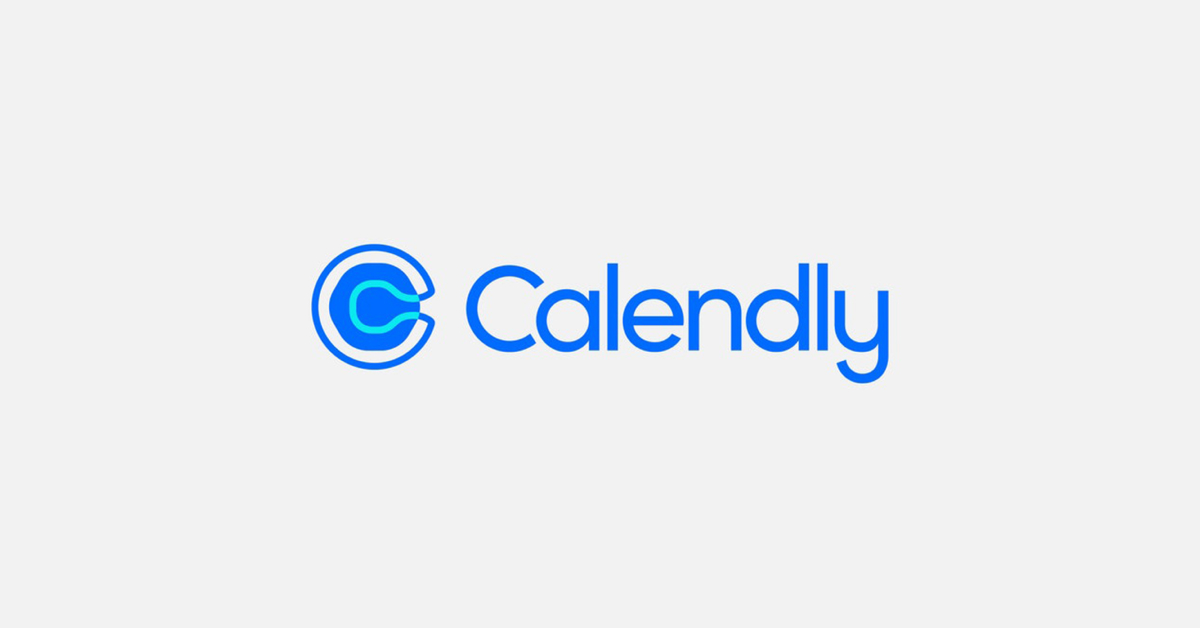 If you're shopping for a calendar scheduling software, or perhaps looking for a Calendly alternative, then you've come to the right place. In this article, we will break down Calendly pricing and features, and we'll cover each plan in detail - what it offers and what it lacks. We'll also give you our verdict on which plan is the best value for money. Whether you own a small business or are working with a large team, by the end of this post our goal is to help you decide whether or not Calendly is the best option for you.
Calendly Pricing and Plans Explained
Calendly has five plans with the first one being the Basic plan which is free. Their other plans are:
Essentials - starts at $8 per user, per month
Professional - starts at $12 per user, per month
Teams - starts at $16 per user, per month, and
Enterprise - intended for teams of 30 people or more - no public pricing available for this plan. You'll have to contact the company for a quote.
Now that we've addressed Calendly pricing, what's the difference between the various plans?
Basic
The Basic plan is free and includes one calendar connection per person. This plan is the most limited and is intended for personal use and for solopreneurs working for themselves. You can schedule unlimited meetings with the Basic plan. However, you can only create one type of meeting. For example, let's say you're a freelance graphics designer. You can create a consultation meeting or a brainstorming meeting, but you can't have both. Therefore, you would have to create a more generic name for your meetings as a catch all meeting type.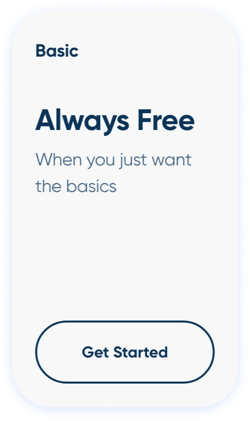 Pros:
It's free
Unlimited meetings
Automated notifications
Enough to get you started with scheduling meetings
Customizable booking link
Cons:
You won't be able to send customizable email notifications and reminders
No text messaging options for meeting attendees
No option to include a cancellation policy
No payment pages or redirects to your website
Can't remove Calendly branding
No app integrations
Essentials
This plan is intended for incredibly small teams, and limits you to two calendar connections per person. With the Essentials plan you get everything in Basic and a few additional features.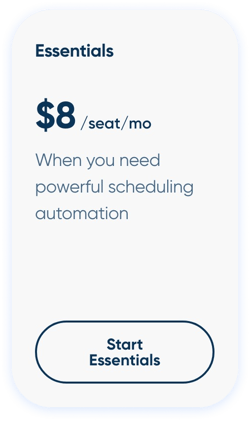 Pros:
Unlimited active event types
Ability to create group events
You can email reminders and follow-ups to your attendees
You can add links to your confirmation pages
Cons:
You still won't be able to send customizable email notifications and reminders or text messages
Still no options for automated workflows
You won't be able to redirect to your website, although you can finally add a link to payment options on your confirmation page
You still can't remove Calendly branding or integrate with other apps
Professional
The Professional plan is intended for medium sized teams, and allows you to connect 6 calendars per person. This plan comes with everything in the Basic and Essentials plans, and unlocks in-demand features such as redirects to payment and booking pages on your website, customizable notifications and text messaging, and the ability to create automated workflows.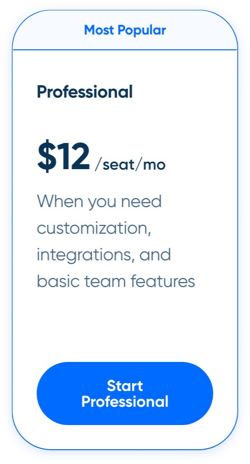 Pros:
Unlimited meetings and unlimited active event types
Ability to offer select times to your invitees for one-time events
More customization and redirect options
Multiple reminder options for meetings via text and email
You can integrate your account with more than 700 apps with Zapier
Cons:
The Professional account doesn't connect to Salesforce
No single-sign on options
Still can't create round robin events
Customer support can take up to three hours
Teams
Though still intended for medium sized teams, this plan unlocks almost all of Calendly's features with the exception of single sign-on and advanced security options.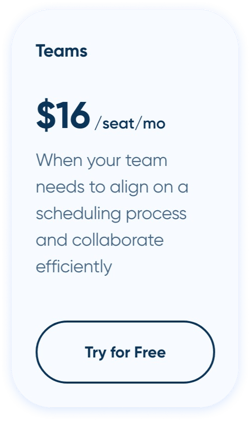 Pros:
All app integrations unlocked including Salesforce integrations
Unlimited meetings and active meeting types
You can customize your colors and add branding to your booking page
Round robin scheduling unlocked
Cons:
Customer support can take up to three hours
Limited to 6 calendar connections per person
It's $16-$20 per user, per month!
Enterprise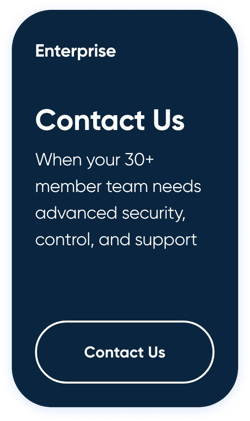 We can't speak to all of the pros and cons of the Enterprise plan in large part due to the fact that the Calendly pricing for these plans is not public. However, we can say that with this plan, all of Calendly's current features are unlocked and member support is expedited - in other words, if you have a problem, your email support tickets are moved to the top of the queue. Whether or not this plan is worth it is unknown, but if the pricing structure of the other plans is any indication of what Enterprise costs may be, we're guessing it's more than most businesses will want to pay.
Best Alternative to Calendly
If you've made it this far in our Calendly review, odds are you're looking for an alternative. In our opinion, Taggg is the best alternative to Calendly -and not just because it's ours! Here are just a few reasons Taggg is better than Calendly:
-- Price - compared to Calendly pricing, Taggg is a steal. Our pro plan starts at just $6/month, and all features are unlocked with Taggg's team plan starting at just $8 per user, per month and an additional $4 per month per teammate. With our transparency in pricing, you will never pay for anything you don't need, and you won't have to guess about upgrade costs no matter how big or small your team is.
-- Features - All of our plans include unlimited connections, unlimited meetings, instant scheduling, video conferencing integrations, and Zapier integrations.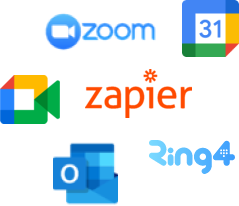 All paid plans also include automated group meetings, the option to remove Taggg branding, and reusable and one off Bookable links. All paid plans also give you the ability to connect multiple calendars.
In a nutshell, Taggg gives you more for your dollar. If you're looking to scale and grow your company, Taggg can grow with you without surplus pricing models. Simplified pricing and all the features you could possibly need with more being added every month. Learn why companies are making the switch and get started for free with Taggg today!
---
About the author
Trevor Hatfield is the founder of Inturact and strives to create highly tuned marketing machines for their clients websites, products, and apps. While also constantly keeping up with technology and building a team of multifaceted and dedicated professionals.
LinkedIn
|
Twitter
|
Website
Read more posts by this author.