CONNECT & OVERLAY CALENDARS
Instantly Schedule Group Meetings
Connect with contacts and overlay your availability to find the earliest time to meet. No voting or polling needed!

BIG PICTURE
Do you have a meeting scheduling problem?
Do you still sometimes email back and forth to find a time to meet? Then you have a problem. You need a solution that eliminates ever having to do this again!
WHY YOU NEED A NEW SOLUTION
Current scheduling solution pitfalls
Emailing back and forth is timely, frustrating and can lead to missed meetings. Other software solutions still don't solve the problem either.
Google Calendar
Love it or hate it, Google Calendar is best at one thing: Showing your meetings, not scheduling them.

Calendly
The godfather of the bookable link. But not a great solution for group meetings with outside participants.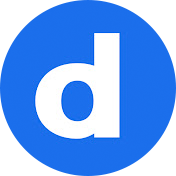 Doodle
Using voting or polling to schedule group meetings is inefficient and clunky. Really better used for personal use vs business.
The same old meeting scheduling solutions are costing you more than you think 💸
One missed meeting opportunity can have a big impact on business revenue!
Ever thought about how much business you are missing out on from the delays or cancellations in just getting meetings scheduled?
Maybe it's easier to think about how much more business you could do if never had to worry about scheduling a meeting again, no matter how many participants there are.
PROBLEM SOLVED
Group Meeting Scheduling Solved
Connecting with your contacts and their calendars no matter if they use Google or Microsoft calendar allows for sharing availability and faster meeting booking than ever before.

STEP 1
Select meeting participants
Simply select contacts or teams to meet with and decide who is a required participant or is an optional attendee.
STEP 2
Share availability with the group
Taggg then automatically crosschecks all calendars of your connected contacts and invites the others to share their availability with the group. No voting or polls needed!
STEP 3
Group meeting booked
Once all participants have shared their availability Taggg automatically books the earliest available meeting.
TESTIMONIALS
What our customers say
"We needed a way to schedule meetings with our team and our client's team. Finally, we can get our weekly calls booked easily!"
"Being able to setup demos with our sales team is now simple and fair with a single round-robin shared booking link."
"When we were raising a round of funding we needed a simple way to find times to meet with multiple investors and we found this solution in Taggg."
GET STARTED
Don't miss another meeting opportunity.
Start booking group meetings today!