Share Your Calendar & Availability
Connected Contacts
Share your calendar availability with your network and vice versa to book instant meetings with one other!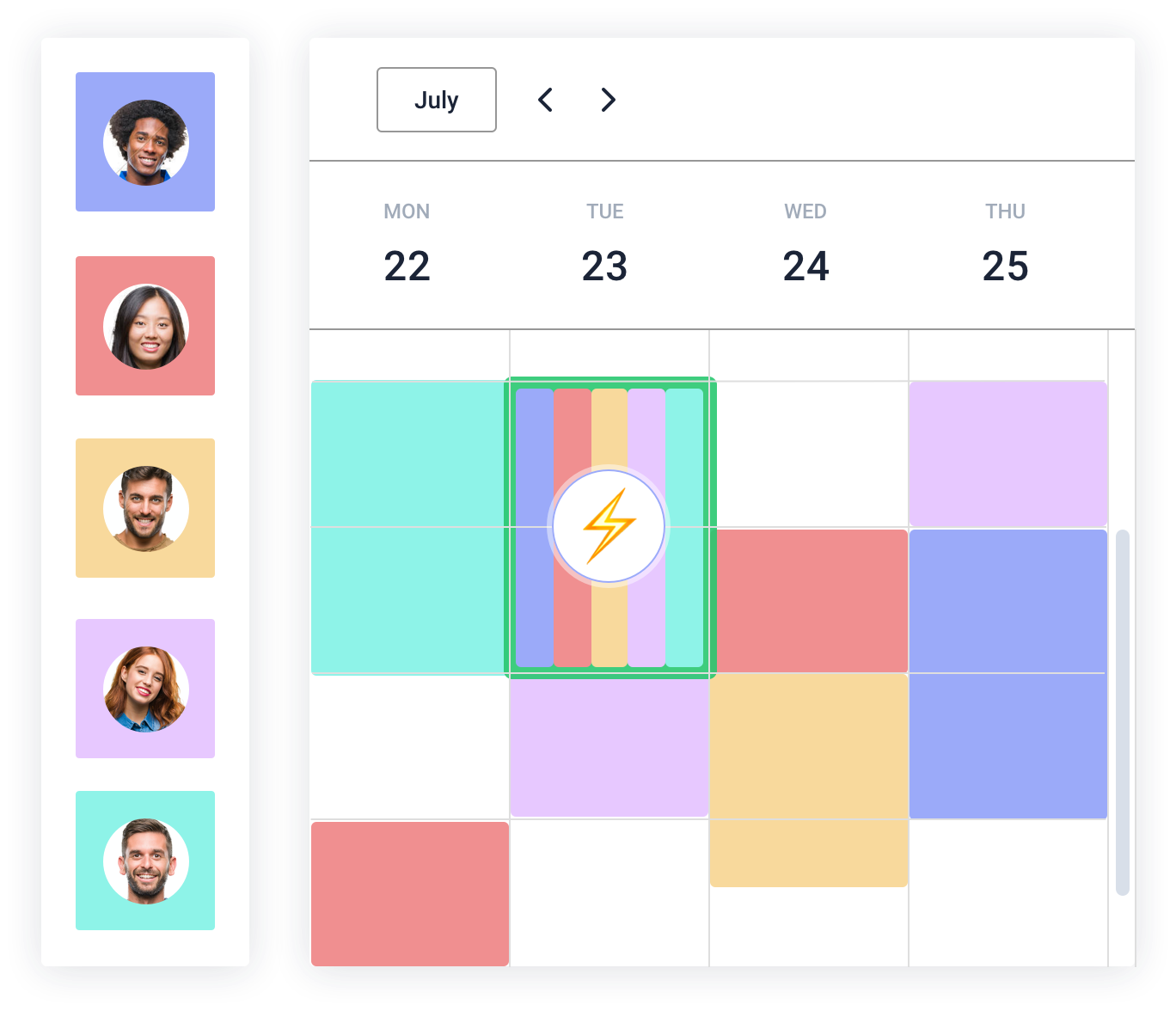 Send Connect Invitations
Invite To Connect
Send an invitation to your contact to connect with you. You will determine the availability you would like to share with your contact. Once they do the same you are connected!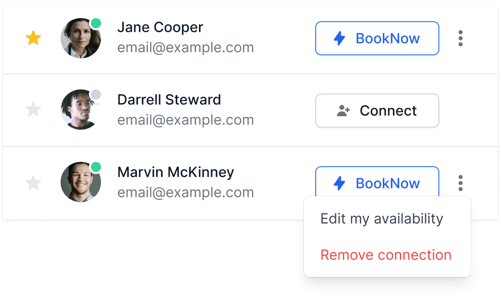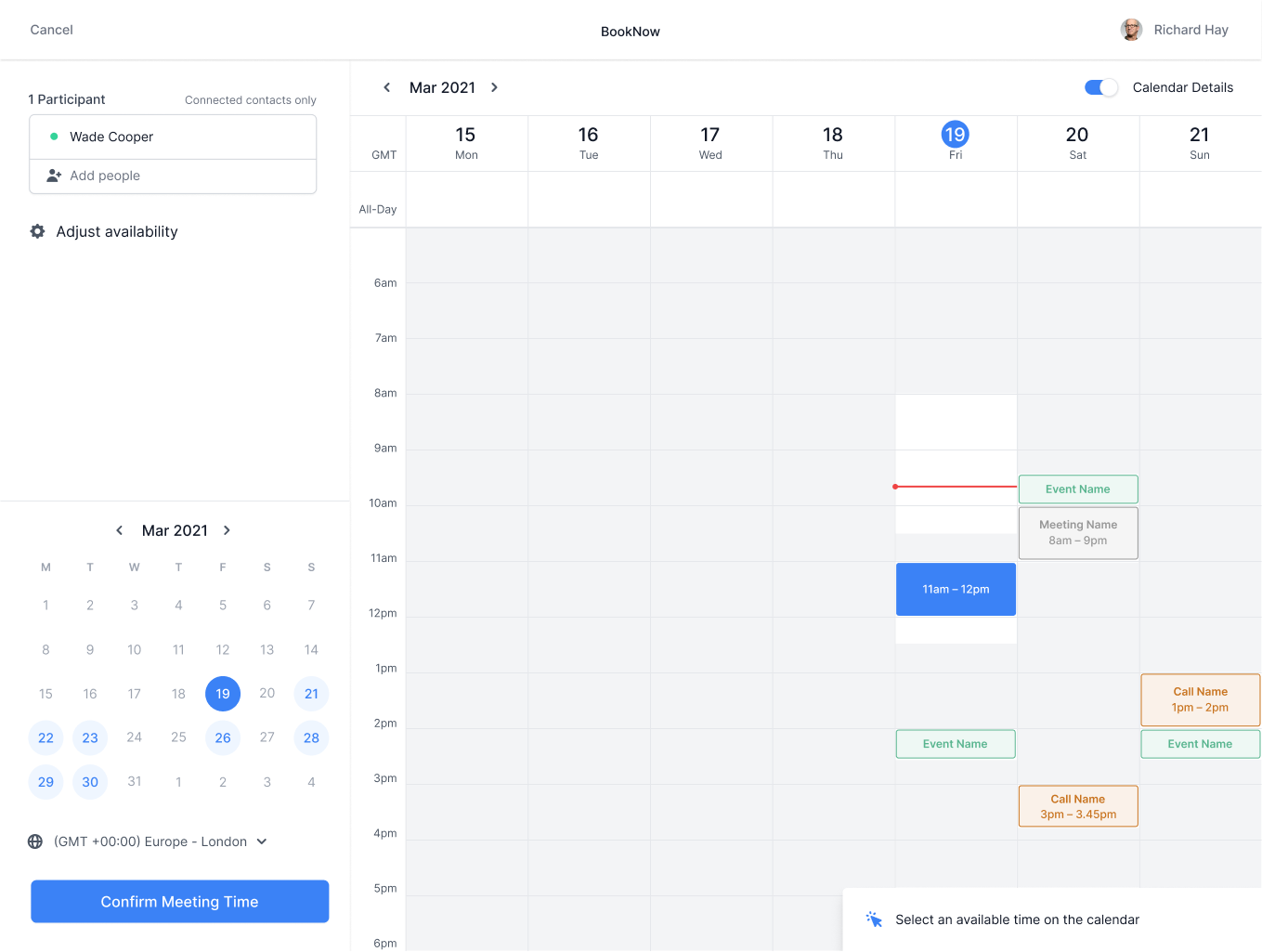 Schedule Instant Meetings
Instant Meetings with BookNow⚡
Once you are connected you can schedule instant meetings with your connected contacts by selecting an available opening on their calendar. Since your contact is connected with you they can do the same.
Team Bookable Links
Shared Team Calendar Links
You can also create a Bookable Link with your connected contacts for any outside party to easily find a time to meet with you and your team on everyones calendars.
Automatic Shared Availability
Faster Group Meetings
For any connected contacts that you invite to a Group Meeting they don't have to do anything! You already are connected and know their availability. Taggg will find the the earliest time to meet so they can just sit back, relax, and get the meeting scheduled for them.
See How Connected Contacts Work
Schedule Meetings Faster
Create a free Taggg account and start booking group meetings today.